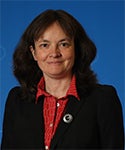 Egeblad Lab
Mikala Egeblad
Professor
Mikala Egeblad, Ph.D. is a professor at Cold Spring Harbor Laboratory, co-leader of the Cold Spring Harbor Laboratory Cancer Center Program on Cellular Communication in Cancer, and chair-person of the American Association for Cancer Research Tumor Microenvironment Working Group. She obtained degrees in Medicine (B.S., 1993). Human Biology (M.Sc., 1996), and Cancer Biology (Ph.D., 2000) from the University of Copenhagen, Denmark. She did her dissertation research under the mentorship of Dr. Marja Jäättelä at The Danish Cancer Society. Her postdoctoral training was performed with Dr. Zena Werb at University of California, San Francisco. There, she began developing intravital spinning disk confocal microscopy to understand how the microenvironment influences tumor progression. Her research group studies how the tumor microenvironment contributes to therapy resistance and metastasis, primarily focusing on the role of neutrophils and macrophages. She has received the Department of Defense Breast Cancer Research Program Era of Hope Scholar Award; The Pershing Square Sohn Prize for Young Investigators in Cancer Research; and the Suffrage Science Award. She is member of the Scientific Advisory Board for Vividion, Inc. and of Insmed's Brensocatib Research Advisory Board.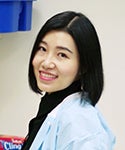 Egeblad Lab
Xuyan He
Postdoctoral Fellow
Xueyan received her Ph.D. from Model Animal Research Center of Nanjing University, China. There, she examined the role of p53 in tumor microenvironment using genetically engineered mouse models, under the direction of Professor Geng Liu. She joined the Egeblad lab in September 2016 and is currently investigating the interactions and signaling pathways between cancer cells and tumor stroma cells, (especially T cells and dendritic cells). She is interested in mechanisms of immune suppression and cancer immunotherapy.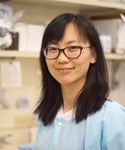 Egeblad Lab
Lijuan Sun
Postdoctoral Fellow
Lijuan received her Ph.D. from Sun Yat-sen University, China, where she studied the roles of long noncoding RNAs and microRNAs in the biology of breast cancer and oral cancer. Lijuan joined the Egeblad lab in June 2017. She is interested in the molecular mechanisms of tumor-stromal interactions in breast cancer.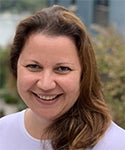 Egeblad Lab
Juliane Daßler-Plenker
Postdoctoral Fellow
Juliane received her Ph.D. from the University of Bonn, Germany, where she examined the role of RIG-I in anti-tumor immunity mediated by extracellular vesicles and natural killer cell activation under the direction of Prof. Gunther Hartmann. She joined the Egeblad lab in October 2017 and is currently investigating how neutrophil extracellular traps impact the immune system to promote awakening of dormant cancer cells.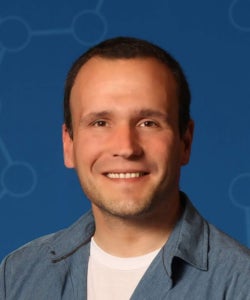 Egeblad Lab
Jose M. Adrover
Postdoctoral Fellow
Jose M. Adrover earned his Ph.D at the Spanish National Cardiovascular Research Centre (CNIC) in Madrid (Spain) working on circadian control of innate immunity under homeostatic and inflammatory conditions, and then moved to the Egeblad lab at Cold Spring Harbor Laboratory (CSHL) in 2020 to study the role of neutrophils in cancer progression.  He is interested in the vascular-immune interplay in the tumor microenvironment and in the role of spontaneous tumor necrosis in metastatic spread.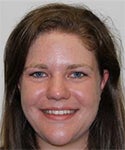 Egeblad Lab
Margaret Shevik
Graduate Student, MD/PhD, Stony Brook University
Margaret joined the Egeblad lab in 2018 and is studying the effects of neutrophil extracellular traps in integrin signaling and metastasis.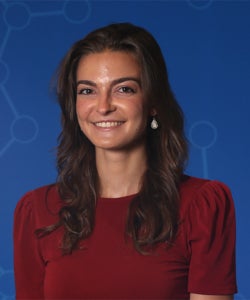 Egeblad Lab
Nicole Sivetz
Graduate Student 
Nicole graduated from Monmouth University in 2019 with bachelor's degrees in Molecular Biology and Chemistry.  As an undergraduate, she developed antisense therapies and inhibitory compounds targeted against epidermal growth factor receptor in the context of glioblastoma multiforme, and completed internships with Bristol-Myers Squibb in Reproductive Toxicology (2017) and Discovery Genomics & Proteomics (2019).  Nicole matriculated into CSHL's School of Biological Sciences Ph.D program in 2019, and joined the Egeblad lab in 2020 to study how inflammation influences pancreatic cancer liver metastasis.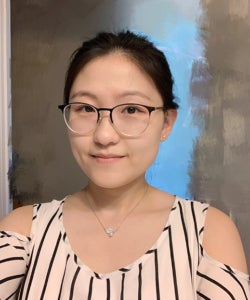 Egeblad Lab
Xiao Han
Graduate Student 
Xiao obtained her B.S. in Biological Science with an honorary degree from Sichuan University, China in 2019.  Xiao joined the Ph.D program in Genetics at Stony Brook University the same year, and has been a member of the Egeblad lab since 2020.  Xiao studies pancreatic cancer liver metastasis, with a focus on how the immune system controls whether dormant cancer cells stay dormant or awaken.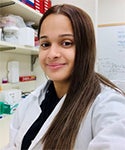 Egeblad Lab
Jenesis Curtis
Laboratory Technician
Jenesis received her B.A in Biology from Hofstra University in 2016 with a focus in pre-veterinary science. She joined the Egeblad Lab in 2017 and manages the lab, the experimental mouse colonies, as well as assists in animal experiments lead by research lab members.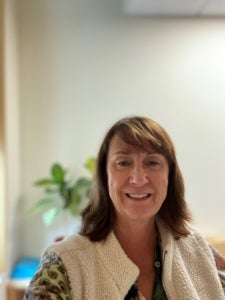 Egeblad Lab
Judy Weigold
Administrative Assistant 
Judy is the administrative assistant for the Egeblad lab.